Located in the heart of the downriver community, It's In Your Jeans is a program committed to joining the fight against colorectal, prostate, and testicular cancers. Our mission is to educate men to take responsibility for their health and when to take action. Our goal is educate, promote awareness and to offer financial assistance toward the preventative treatment against, prostate, testicular, and colorectal cancer to the men in our community.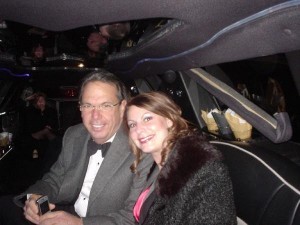 Our focus is on men's cancer prevention and treatment.
Founded in 2016 by Cindy Czarnik and Vonda Grant, the creation of It's In Your Jeans was inspired by the impact of colorectal, prostate, and testicular cancers on loved ones and the noticeable need for resources and awareness towards men's health. Beaumont Trenton and Henry Ford Wyandotte Hospitals are key players in carrying out our mission and in reaching those who could benefit from our support.
Founders: Vonda Grant & Cindy Czarnik
"I lost my father, mentor, hero, and friend, George Gorno Sr., to stage 4 colon cancer in 2009. That experience is my motivation for co-founding 'It's In Your Jeans.' Early detection through educational programs and preventative screening can and will save lives in our community! Until a cure for cancer is found, it is our responsibility to teach our sons how to live a healthy lifestyle, what signs to look for if something is wrong, and to be comfortable talking about it. Let's get the conversation started!"

– Cindy Gorno-Czarnik, Co- Founder