Did you know?
Did you know that Colon Cancer is the #2 cause of cancer related deaths in the US!!! NUMBER TWO!!! That's huge!! Especially for such a preventable, detectable and curable cancer!!
Colon Cancer
Many people shun checks for colon cancer despite the benefits. Here's why the exam you dread the most—a colonoscopy—isn't as bad as you think:
http://spr.ly/6184EV9PC
.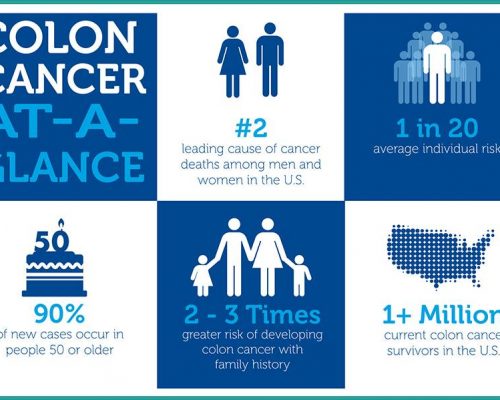 More Cancer Facts
It's all about PREVENTION!
When it comes to routine doctors visits, men lag far behind women according to the Agency for Healthcare Research and Quality.
Did you know...
Michigan ranks eighth in the United States for the number of new cancer cases in 2015 – that's 57,420 new cases last year. Of those, 12,300(21.4%) are prostate or colorectal cases. These cancers account for 2,480 deaths(11.9% of all cancer related deaths in Michigan in 2015).
And the good news!
Due, in part, by the early diagnosis of certain cancers, the five-year survival rate for all cancers was 68% (up from 49% in 1975).
Having a family history of prostate cancer increases the risk for developing it. GET CHECKED!