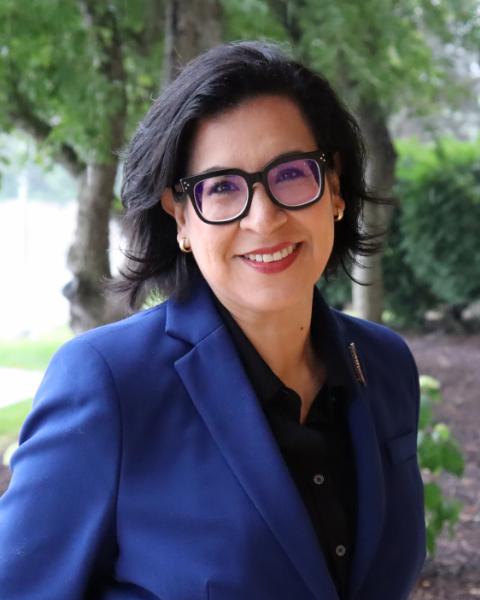 Paula M. Rodriguez, Senior Development Officer at Henry Ford Wyandotte Hospital, joined the Henry Ford Health Development team in July 2022.  She brings many years of philanthropy experience to this position.
She is committed to advancing the vision of providing more care closer to home for our Downriver residents.  Her personal goal is to help Henry Ford Wyandotte Hospital become the destination Downriver for best-in-class care.
Ms. Rodriguez previously held positions with the Michigan Humane (Society), the Dearborn Community Fund and the Detroit Institute of Arts.  Before moving Downriver, she was a lifelong resident of Dearborn, Michigan, and a Fordson High School graduate.  She is a member of Alpha Chi Omega sorority and a proud graduate, with honors, of Wayne State University.
In her free time, she enjoys spending time with her friends and family, stand-up paddleboarding and kayaking on the Detroit River and other local lakes, reading, spending time in nature, making people laugh, and rooting for the Detroit Lions (which sometimes also makes people laugh).